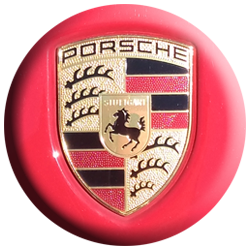 sitemap posts Porsche
Prologue:
who? … ever?…?
might have thought…
in the 1970ies
… nor a few decades later…
alongside friends do drive Porsches …
…or bought a Mercedes Benz…
that there they ever – decades ago –
would have constructed a Cayenne or even earlier built a Merci Touri?
tell me: why not a JetDrive? or with Esprit like Lotus? why not!
here's a not common preview of future days…
just like space shuttle called »Enterprise«
in having had been at pigeonhole
already when Apollo was about to reach its climax…
ʺthe undiscovered countryʺ always is in front of us:
go on!
and remember, most of the visions came true
…at those days future generations – just make it so
Text © by Axel Culmsee
---
webLog-Beiträge:
---
Prolog:
wer? … in den 1970ern… jemals?…? hätte gedacht…
…oder ein paar Jahrzehnte später… während Freunde Porsche fahren…
…oder einen Mercedes Benz kauften… dass die da je – vor Jahrzehnten –
'nen Cayenne konstruieren würden oder noch früher einen Merci Touri?
sag mir: warum nicht einen JetDrive? oder mit dem Esprit bei Lotus? warum nicht!
hier ein nicht bekannter Vorausblick auf zukünftige Tage…
eben wie das Space Shuttle namens »Enterprise« in der Schublade war,
schon, als Apollo gerade noch seinen Hochflug erlebte…
"das unentdeckte Land" liegt immer vor uns: auf geht's!
und denk dran, die meisten Visionen wurden wahr
…aus den Tagen früherer Generations – macht es so
Text © by Axel Culmsee
---
305 views