… this website post will be updated continuously …
snugness
… über 13 Monate … all months havin' lived through 
🙂
…!
meanwhile her storyline of 14th month in growing …
…
July … summer, not really – more lower temperature while raining with thunderstorms …
Clara, 13 months
15th month …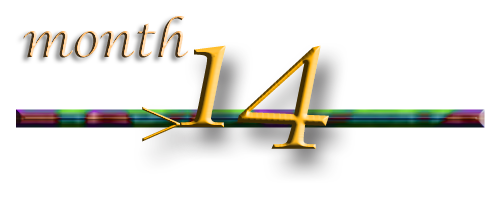 glade area …: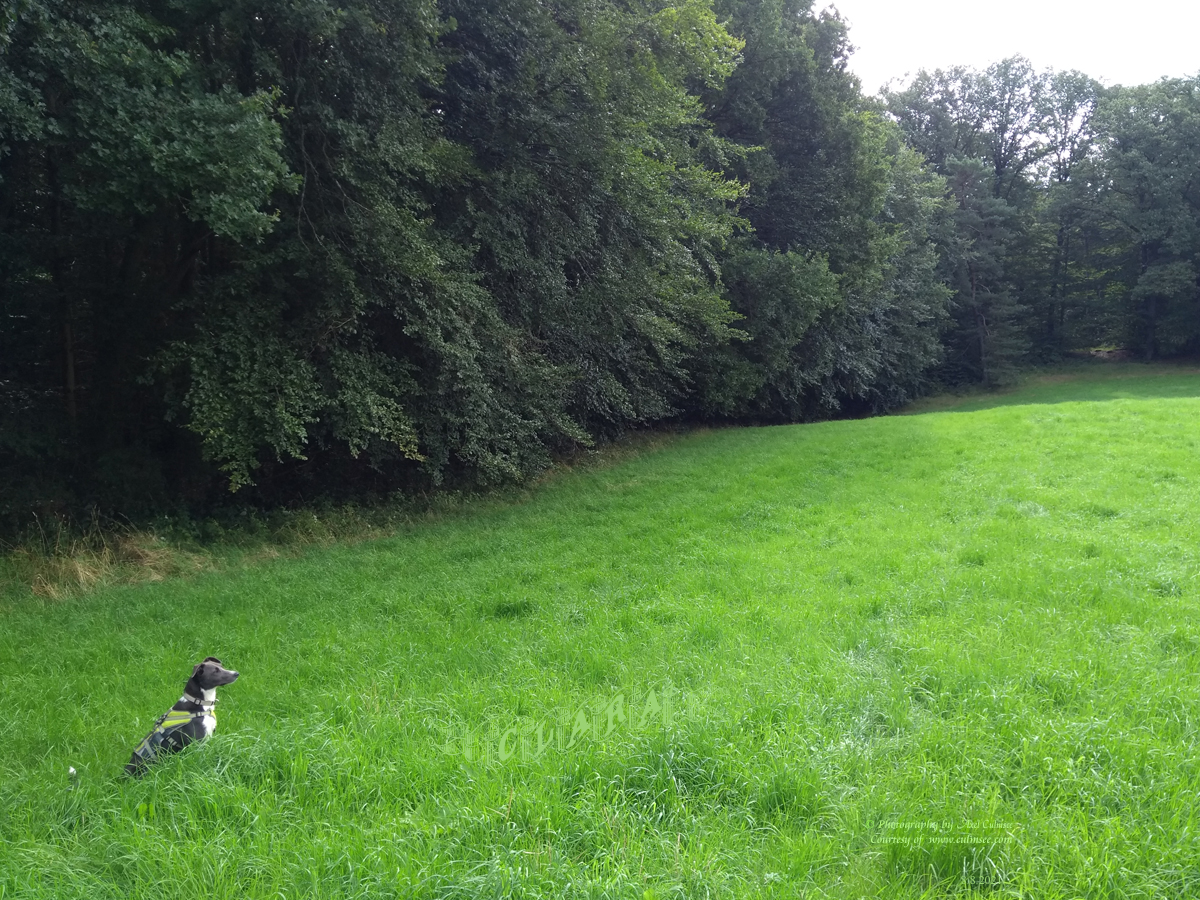 Clara at grey sun
Slider (of 4): 2021 August 11th
Slider (of 2): 2021 August 12th
a bit hot in August
at sunny glade
Slider (of 3): 2021 August 13th
just relax a bit
August 24th
play time: Come on! get it! … try to…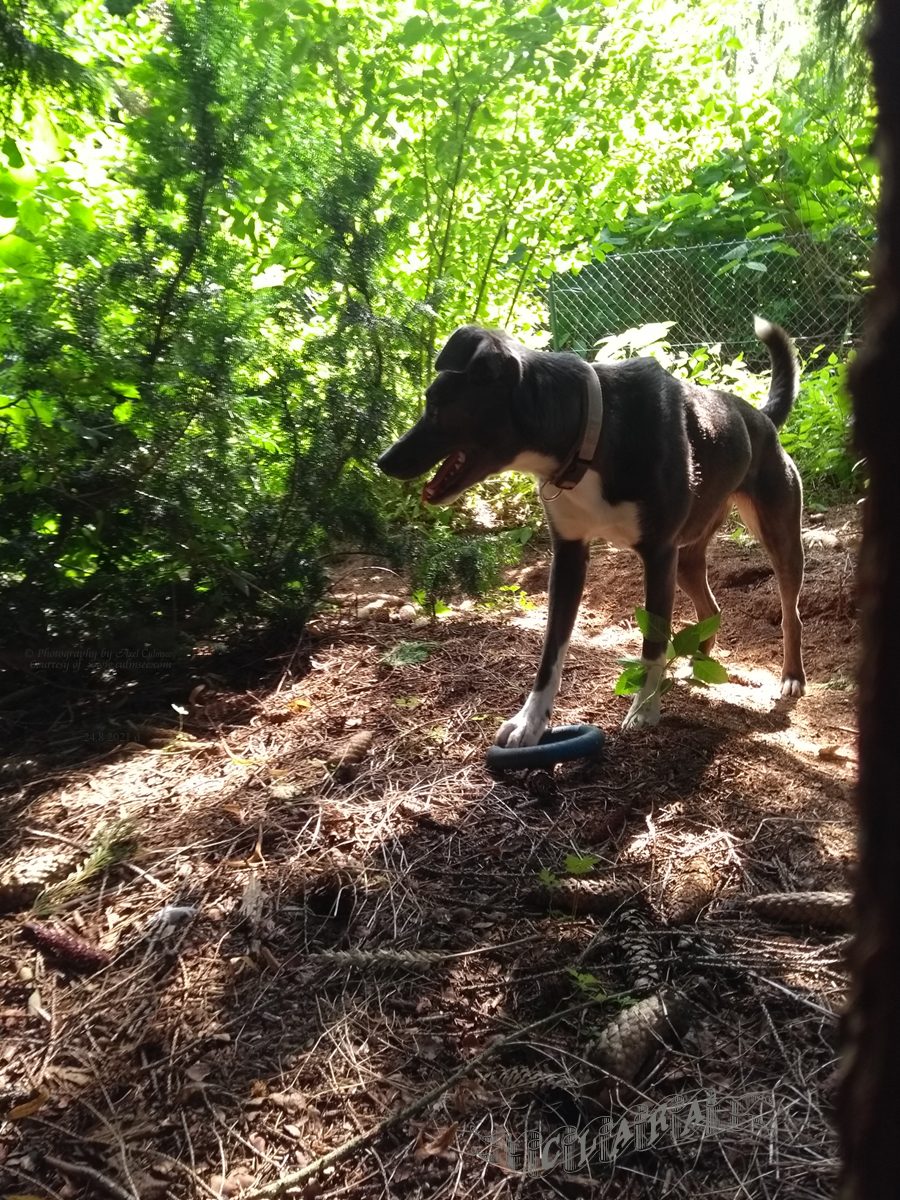 August 26th
what's on? 
let's continue
Slider (of 3): 2021 September 17th
---
Clara bei waldwiesig wolkigem Dampf-Tau-Aufsteigen in Solaris-Licht

… in der Ahnung um die Photographie-Situation
hoffend, daß die gegebenen Licht-Verhältnisse
hellstarkes fast Spot-Center-Gegenlicht über vollen Skyline-Horizont
physikalisch resultierenden Blendeneffekt bewirken,
produzierte das smarte Handy ebensolche Streuungssphäre über die coole Szenerie
mit staunender Clara, die im Sonnenlicht
dem aufsteigend wolkigen Dampf-Tau aufmerksam-neugierig hinterherschnüffelt …
Slider (of 4+1): 2021 October 8th
Clara during glade's cloudy rise of steamy dew at arc solar light
---
autumn
at glade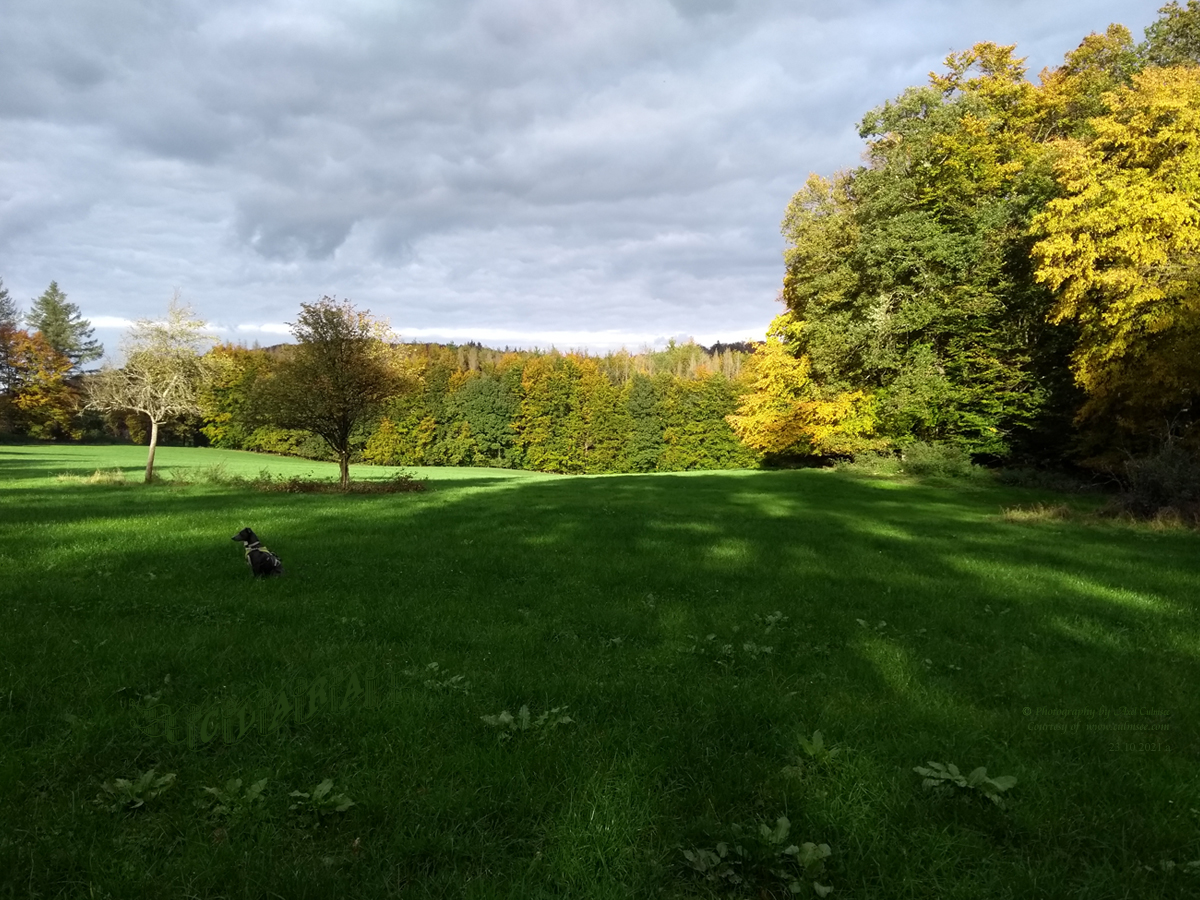 ---
relax
at home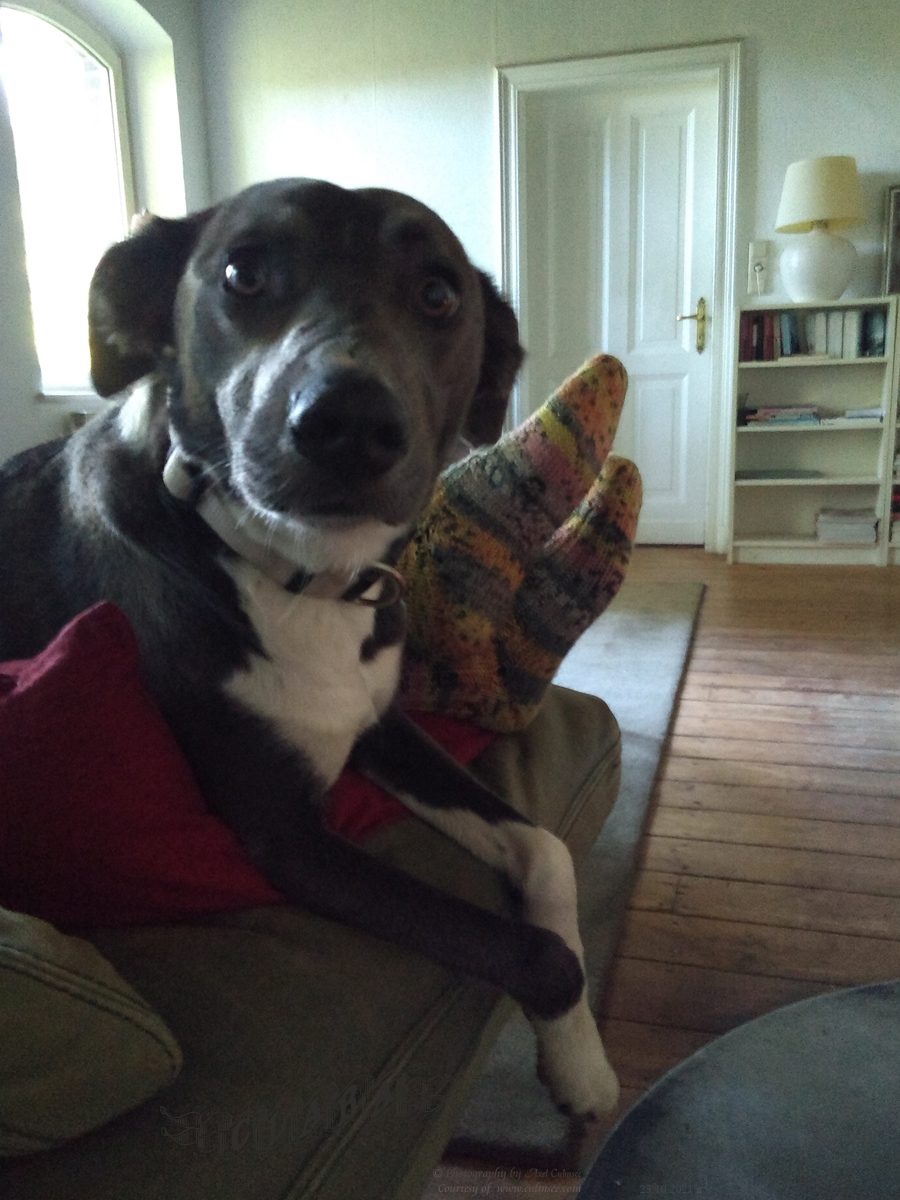 return
---
17 months 
near creek Wied at meadow's edge boundary
panoramic view
Clara with her cuddly toy / stuffed animal \ Kuscheltier
squirrel maybe 😉 Eichhörnchen
---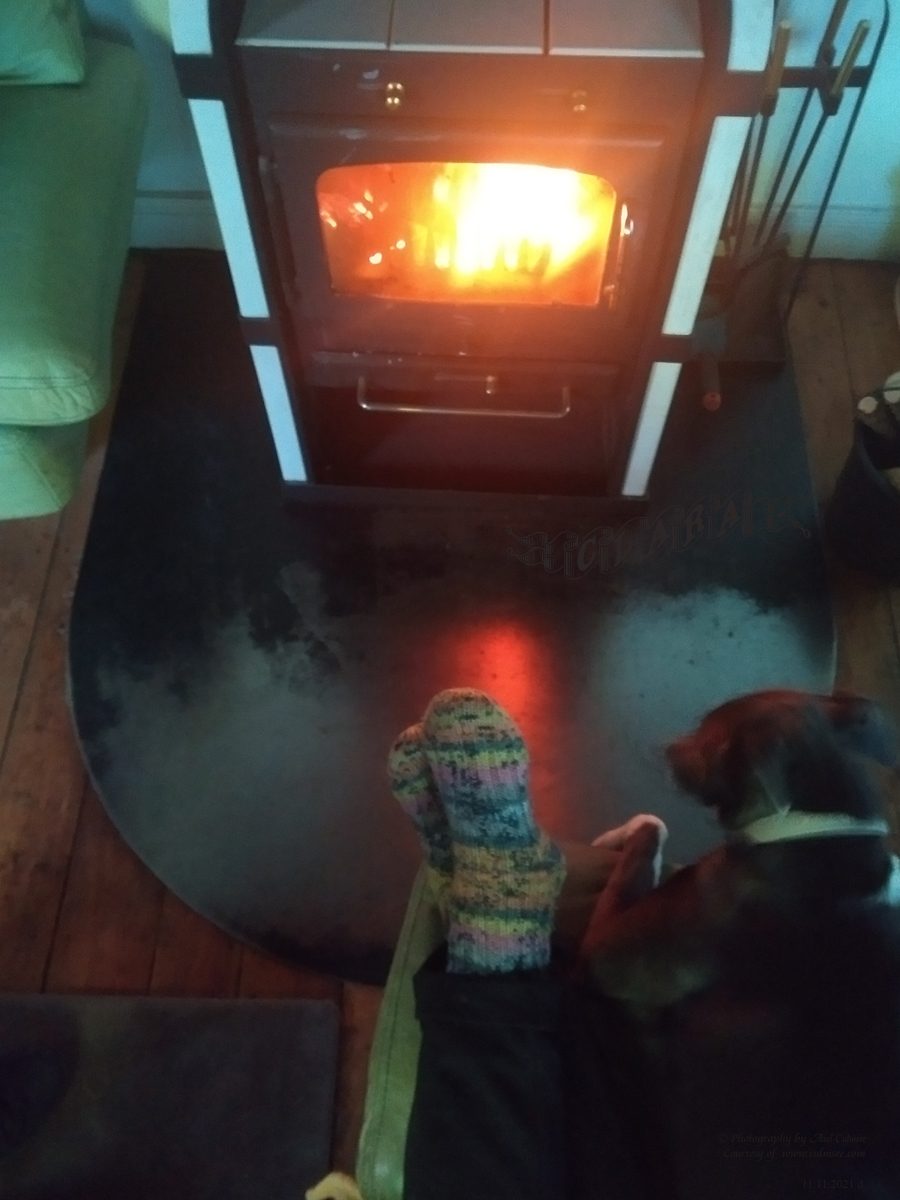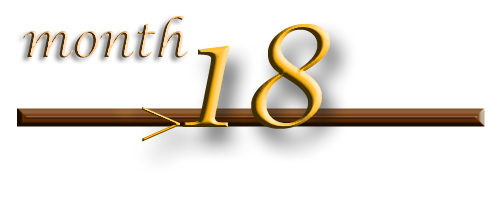 18 month
December 6th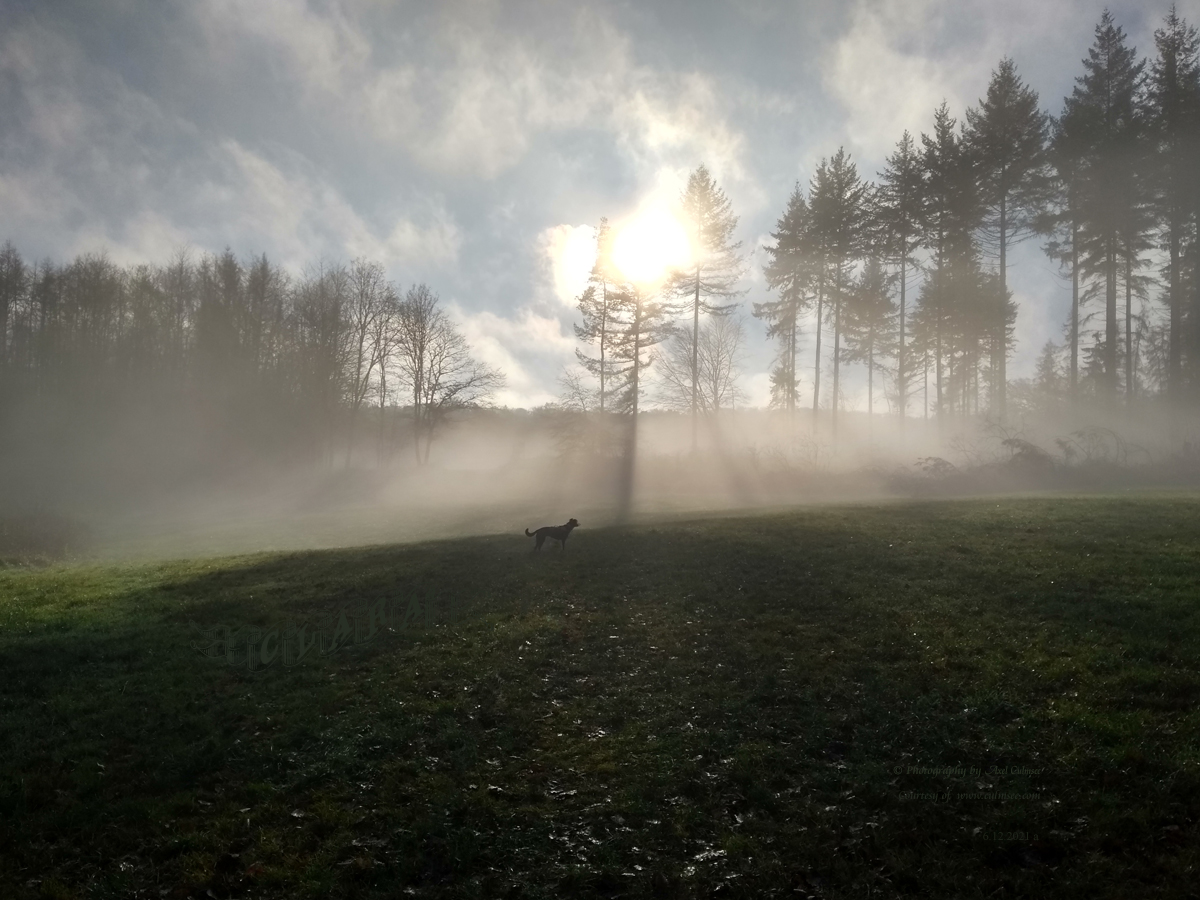 December 21st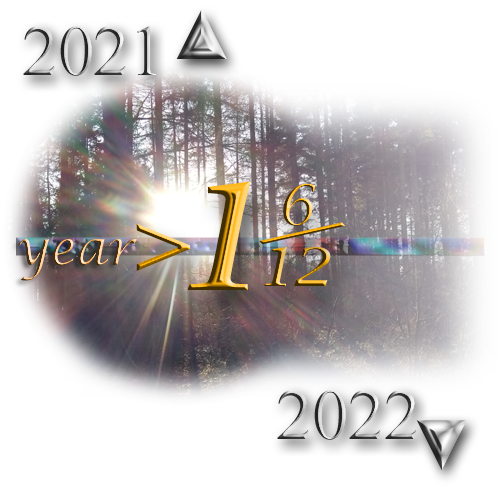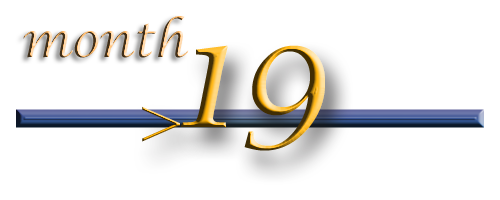 19 months
7 sec video scene Clara in front of oven (18,1 MB)
1920 x 1080
January 2nd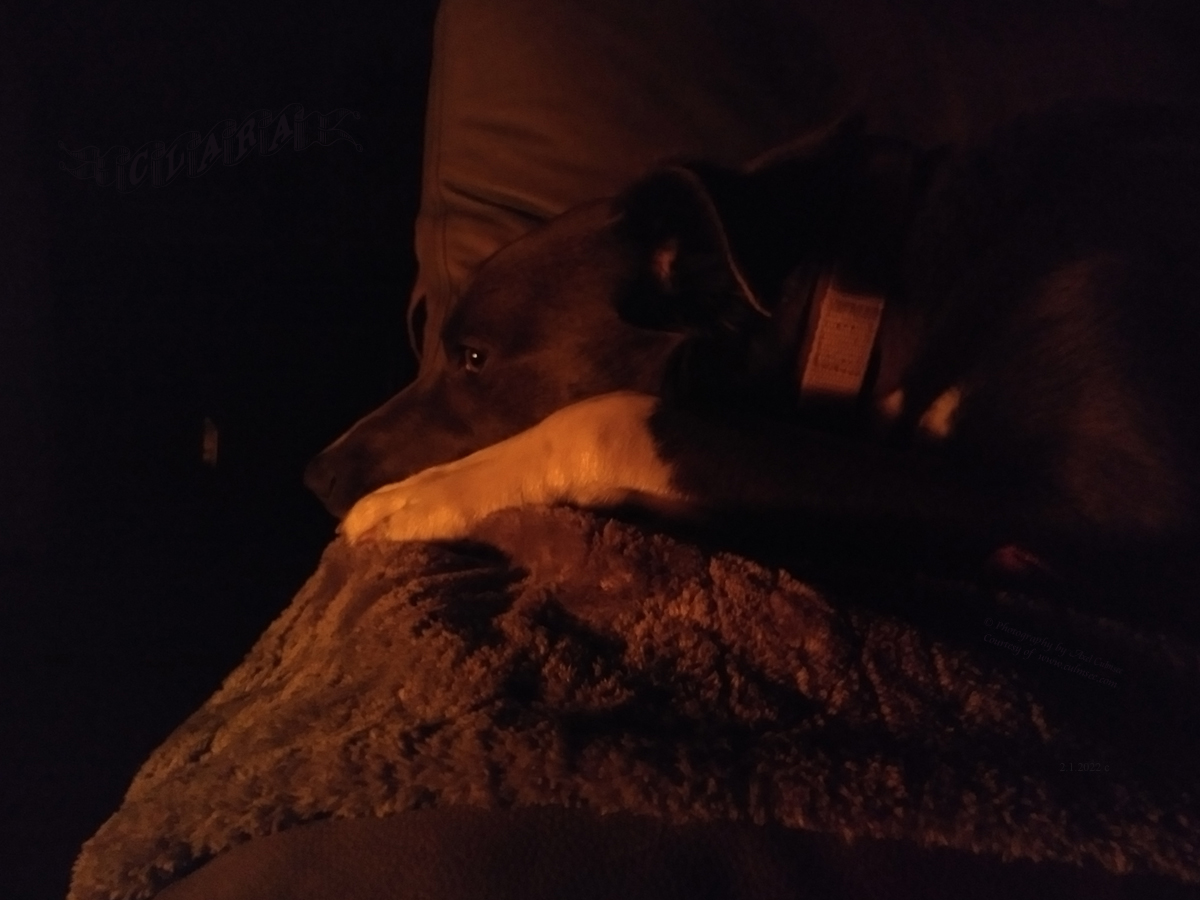 8 sec video scene Clara at glade during snow flurry (6,2 MB)
854 x 480
January 8th
January 11th
auch wenn's nicht unmittelbar danach aussieht: der kleine helle Kreis überm Hochsitz ist die grellweiße Sonnenscheibe hinter geschlossenem Nebelwolkenvorhang aus Lichtgrau bei höchst intensiver Sol-Leuchtkraft, wodurch das Licht alles überströmend wie durchflutet trotz feinstem  feuchten Nebelsoftsprühstaub aus Wasserkondenzmikrotropfenperlchen, die sich auf Fell und Haut nahezu unmerkbar absetzen, doch vom Gefühl her da sind und dem Ganzen so noch viel mehr Mysterium einhauchen – spooky der seltenen Kompaktheit bei klarem Schein und Anschein im Vermischtsein von was ist das …?
… die Clara anschaut, weil so in den Bann ziehend ungewöhnlich bei um 0° am Vormittag auf Waldwiese …
January 14th
854 x 480
20 months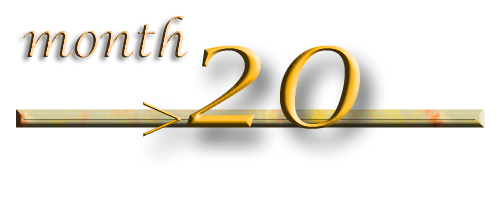 January 28th
Slider (of 3): February 2nd
Clara 20 months relaxing at glade
February 10th video of 29 sec. (21 MB)
searching for another unknow lifeform, maybe mole or vole or …?
Clara 20 months digging for vole
854 x 480
February 13th
Slider (of 2): February 15th
guardian of the ring
Slider (of 2): February 15th
Clara im Spielen-Wald hinterm Garten
Clara 20 months – expressive (ausdrucksstark)
February 17th gale (Orkan-Ausläufer)
February 21st
Slider (of 2):  February 23rd
2022 April 2nd: April snow – video of 8 sec. (18,7 MB)
2022 April 22nd: relaxing at garden during ring session …
2022 April 27th: at glade
2022 May 2nd: … another minute at garden …
2022 May 11th: fountain
2022 May 26th: … one day before birthday …
2022 May 27th: birthday! 2nd

---
…
… will be continued with more updates … at her following year's post …
---
© Photographies Produced & Copyright by Axel Culmsee / Germany
Courtesy of Clara
return to startsite of main webLog
370 views